Display Records 1 - 2 of 2
This intermediate power carving series continues with a dive into the sea, giving the carver the instruction for creating marine mammals. Step-by-step instructions, sequential photos, working ...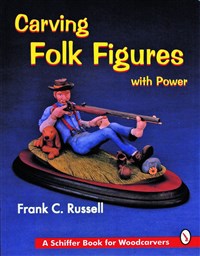 Tall tales, local legends, and personal ruminations are transformed into folk figures by Frank Russell. Follow his detailed instructions with photographs and project plans to create nine delightful ...
Display Records 1 - 2 of 2