Display Records 1 - 3 of 3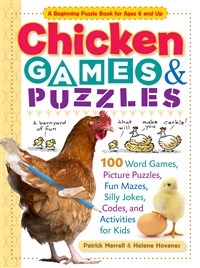 Peck your way through chicken wire mazes and crack some codes while collecting eggs. Kids 6 to 9 will delight in this romp through a barnyard full of brainteasers, word searches, tongue twisters, ...
Did you know that pigs are smarter than your average 3-year-old? In this pocket-sized guide, you'll discover loads of interesting facts about 29 popular breeds of pigs, including their appearance, ...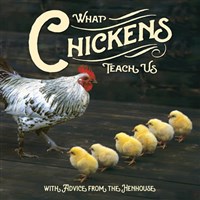 Chickens live simple, unassuming lives, and that in itself is a lesson we can draw upon to improve ourselves as people. But observe them closely and we find even more examples of life's teachings ...
Display Records 1 - 3 of 3