Display Records 1 - 2 of 2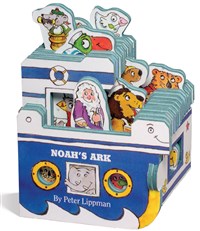 Colorful, chunky, irresistible. Peter Lippman's 2.2-million-copy-bestselling Mini House series is a hit with kids and adults alike. You pick one up. You hold it. You turn it around. You peer inside ...
As exciting as any Greek myth, as inspiring as any story about knights of the round table, these stories of the Christian saints are filled with history, adventure, and inspiration. Here, the lives ...
Display Records 1 - 2 of 2