Display Records 1 - 3 of 3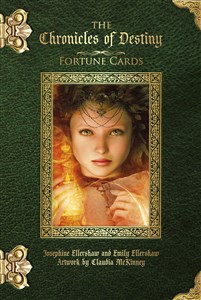 From ancient times, storytelling has been an engaging method to impart ageless wisdom through underlying meanings and morals of treasured tales. Step into the magical Enchanted Emporium and, through ...
Featuring a foreword by award-winning Tarot author Barbara Moore After learning Tarot card meanings and basic spreads, the next step for beginners is fitting all these pieces into a cohesive, ...
Created especially for beginners, the Easy Tarot kit is the easiest way to learn to read Tarot cards. In the Easy Tarot Handbook, author Josephine Ellershaw shares tips, shortcuts, and time-saving ...
Display Records 1 - 3 of 3